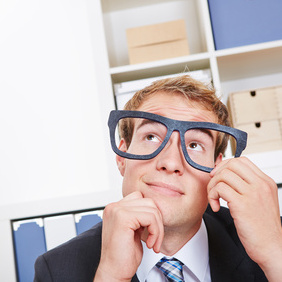 We offer a wide selection of eyeglasses, both well-known companies all over the world and those remaining in the shadow of world leaders, but do not deviate far from its quality.
We systematically buy the latest models of frames according to present trends. When we buy frames we pay special attention to the material from which they are made. Using good material for the production of eyeglass frames allows us to adjust or bend them appropriately, taking into account our asymmetry which often appears at the time when we buy glasses. Appropriate adjustment improves the comfort and satisfaction of wearing glasses.
We offer ready-made sunglasses with lenses without power (diopters), with a UV coating and often polarization.
For customers who wear corrective glasses, we make corrective sunglasses which after appropriate matching with the frame visually don't differ from ready-made sunglasses without power.